Create Your Baby Registry or Wedding Registry with giftYou
November 21, 2017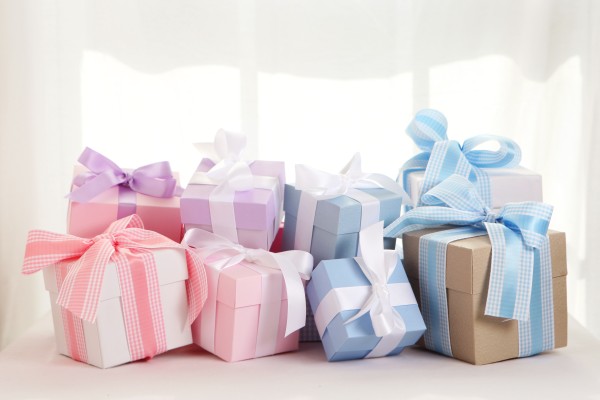 Exciting new things are happening at giftYou! We have recently launched our wedding registry and baby registry tools, adding them to our already popular wish lists. (And, you can access everything in one convenient place!)
Gift giving made easy
giftYou's wedding and baby registries are perfect for either of life's special occasions. We make it easy to add gifts, and even easier for visitors to browse and purchase from your registry. giftYou's new universal registry also allows you to add gifts from ANY online store, and puts everything in one perfect place (which helps simplify things for you and your gift givers).
The benefits of having a universal registry
Our universal registry makes it very simple to start adding gifts. Just as with our wish lists, you can add any item from any store into one convenient place. Use our search tool to find items, browse our lists of top recommended items, or copy and paste a link to an item from any online website... and we organize them all in one registry for you!
You'll be free from having to deal with each of the different store registries, because everything will now be included all under your giftYou registry. You'll also never have to worry about duplicates or missing items, because we track everything for you! Who doesn't love to save time and be organized?
Personalized and easy to share
When you create your registry, you'll receive a custom webpage that you can personalize and easily share with your friends and family. You can send out your webpage link, post it on your wedding or baby website, or use our Share function to send out emails directly from giftYou. It's that easy!
Already have a registry?
If you already have any existing registries with any major retailer or department store, we make it easy to import those registries into giftYou, saving you time and effort. No more having to worry about giving your friends and family multiple registries to visit! giftYou combines everything in one place, making buying off your registry more convenient and less confusing for both you and the gift giver.
It's FREE
giftYou's universal baby and wedding registries are FREE!
giftYou registries are perfect for your special occasions. We take the hard work out of managing multiple registries, and give you one simple registry to add any item from anywhere. If you want simpler gift giving and receiving, start your universal registry at giftYou today!