Get an Early Start to your Wish List - Black Friday and Cyber Monday are here!
November 23, 2018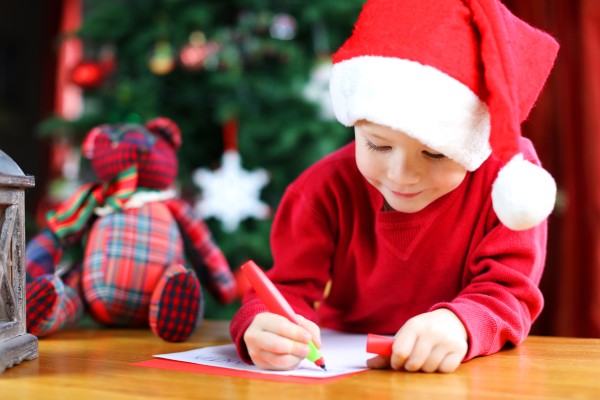 With Thanksgiving now over, it's time to prepare for the biggest shopping days of the year, Black Friday and Cyber Monday! We look forward to this time of year because not only do many people start shopping for others, but there are also amazing deals that are hard to pass up on for yourself.
Are you feeling excited, ready to shop, overwhelmed, or all of the above? Let giftYou help!
Studies show that most people find that online shopping makes their life easier. giftYou increases that ease by helping gift givers find the perfect gifts! Simply go to giftYou.com and create your very own "Holiday Wish List". Your wish list is an organized place to add your own desired gifts. Then, after your wish list is complete, you can share your list by email and TADA! You receive gifts that you truly want, and the gift-giver knows they've given the perfect gift. This definitely allows for a more complete and stress free shopping experience for everyone.
Making a special Christmas gift list:
As you search the internet for all of those amazing Black Friday and Cyber Monday deals, you'll start seeing things that you'd like to receive for the holiday. So, how do you organize your Christmas wish list? Go to giftYou.com and start a Christmas wish list now. Then, just start adding all those amazing deals and must-haves to your personalized list. Everything you want will be organized in one easy to find place!
What if I like to be surprised?
We understand that not everyone wants to list specific gifts. You may want there to be an element of gift giving surprise! That's why giftYou allows you to provide your clothing size, things you like to do, and other gift preferences. This option makes it easier for your friends and family that want to find their own gifts for you, but would also like some guidance in the right direction. It also makes for much less chance that you'll have to face the return lines after the holidays!
My List is complete, what's next?
Your list is complete, and now you're ready to share it with the gift-givers in your life.
If you will be exchanging gifts, you can create a "group" on giftYou for everyone you will be exchanging with. This way, each person in the group can see each other's wish lists, and will know what everyone would like to receive. giftYou has come to your gift-giving rescue!
If you exchange gifts with a large family, create a group for them, and have everyone make their list to share right away. This will help eliminate duplicate gifts, and everyone will be able to participate in early sales, which makes everyone happier!
If you exchange gifts with co-workers, you can create a separate wish list to share with them, and help reduce any stress in finding the "perfect" gift for you.
It doesn't have to be a gift you can buy, either! giftYou allows you to put all your ideas in one place and share them easily. A night out on the town, a road trip, a dinner and a movie? You can list anything you want! Gift giving has never been so easy!
If you like receiving gifts that you actually want, create your wish list and share it with the people you care about the most.
Log on today and create your personalized holiday wish list. The biggest shopping weekend will be here before you know it!