It's Time to Start your Holiday Wish List
December 3, 2017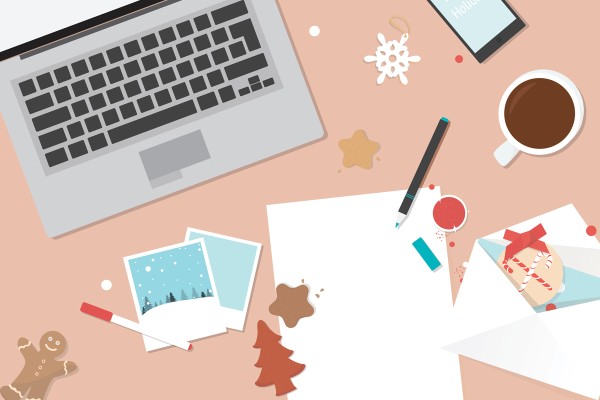 It's the beginning of December, and holiday shopping is moving into full swing. Now is the perfect time to update (or start) your holiday wish list!
giftYou is here to help! Our wishlists are 100% free, easy to use, and simple to make. giftYou is perfect for Christmas wish lists or wish lists for any holiday.
Why make a wish list?
Shopping for the right gifts can often bring gift anxiety. What are they interested in? Is this something they would really like? Do they already have it?
By providing a wish list, you can help others see what you're interested in and the types of things you like. If someone purchases a gift off of your wish list, they can be sure it's something you'll really love (and that it's not a duplicate of something you already have).
Also, giftYou wish lists allow you to enter your gift preferences (clothing sizes, things you are interested in, favorite music, sports teams, hobbies and activities, etc.), giving some extra guidance to those who would prefer to come up with a gift on their own.
Perfect for families
With giftYou, you can create a "group", which allows anyone you invite to be able to see each other's wish lists. This is perfect for families and friends, group gift exchanges, secret santas, and also makes it easy to find gifts for group members year round (birthdays, anniversaries, etc.)
You can also add children or any other dependents to your account, and can manage their wish lists separately for them.
Add any item from anywhere
Get creative! You can add any item from any store. Simply copy and paste the item's link from any online website (Amazon, Target, Etsy, etc.), and we will add it to your wish list and automatically fill in all of the information for you.
You can also use our search tool to find and browse gifts. We can help you find items by brand, type or anything else you might want to search for.
Want to add something that can't be bought? (Or leave the specifics up to the gift giver?) No problem! You can type in the information for anything you're wishing for (ex: "grandma's famous cookies", "a night out with the spouse", "tickets to a concert or museum", etc.)
Wish lists make it easy
Creating a wish list helps you organize things that you like, and makes it easier for others who are looking to get you the perfect gift.
giftYou makes gifting easy! Click here to start your wish list now