Gift Ideas for the Person Who Has Everything
December 8, 2016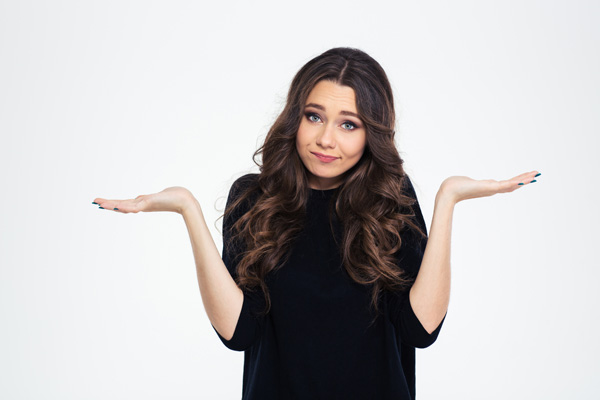 So, you've made a list and checked it twice, but there are still a few names staring at you without that very proud check mark next to them.
Maybe it's your mom who has kept every single piece of clothing or knick-knack since she was in grade school. Maybe you think that your sister has enough kitty figurines for ten lifetimes, and you don't want to add to the collection. Or, maybe your BFF always seems to buy you the perfect gift, and you just want to finally surprise him with something unique that he'll love!
How do you complete your list and feel the joy of gift-giving success for the person who just seems to have everything?!
1. The Gift of Experiences
Why not try an adventure for that hard-to-buy-for person in your life? One giftYou user told us that she usually has a terrible time buying for her spouse. He already has enough gadgets, and though they like to travel, their kids make adventuring a near impossibility. So when she gifted him a plane flying lesson, she swore she could see the little kid in him beaming with glee. He still talks about that flying lesson to this day.
The best part of an experience gift is that you can tailor it to anyone on your list. Does Aunt Mary love baking? How about a cooking class? Does cousin Joe love race cars? How about the gift of racing on a real track? Hot air balloon rides, wine tours and trapeze lessons equal unforgettable life experiences and gift-giving success!
2. The Gift of Relaxation
Does just reading the word relaxation make you want to change into a comfy robe and grab a glass of bubbly? Yes. it. does. We all love to relax and rejuvenate, even if the opportunity seldom comes. This type of gift is usually a spa gift certificate, but it can also include items to make the recipient's own bath feel like a spa getaway. Bathtub pillows, loofahs, super soft spa slippers, no-fog mirrors, waterproof radios, bathtub to spa converters and lavender eye masks are other indulgent items people may not know they need, yet. It's time to take the spa home to them!
3. The Gift of Memories
When one of our staff moved recently, she had the opportunity to dust off (literally) a few boxes of old family pictures. She had a light bulb over her head moment: What gift would make her parents feel the warm and fuzzies? Old family photos they hadn't seen in years, of course! Using past pictures from your youth, or surfacing long forgotten pictures of great-great family members, is a gift that can certainly be appreciated by the person who has everything.
There are also many different types of personalized gifts to satisfy all styles and tastes. You can put them on canvas, print them and place them in a vintage frame, add them to an electronic key chain, make a personalized calendar, add them to a reusable shopping bag, or organize them in a keepsake book. You'll definitely get points for thoughtfulness!
4. The Gift of Unique and Useful
It's true! You can find unique AND useful items for the person who has (almost) everything.
Most people we know will have to play host or hostess at least a few times in their life, and it's no fun when you're not properly prepared for incoming co-workers, family members or friends. How about unique party gifts? Chalkboard cheese platters shaped like your state, fruit infusion ice balls, mixtape glassware, and blackboard coasters all make fun and unique gifts.
Life's a picnic! A waterproof picnic blanket, wine and cheese tote, unbreakable travel wine glasses, and picnic stix wine and bottle holders can all help make the occasional picnic in the park an amazing experience.
Have fun with it! Salsa growing kits, beer making kits, and flavor infusing carafes also make for fun and unique gifts.
It's true, some people are hard to shop for. But, if you get creative with gifts like these, you can put smiles on their faces (and get to make those final gratifying check marks on your list, too!). Happy gifting from giftYou!